Teambuilding and adrenaline
Bungee Jump at the Zvíkovs Bridge
1993
The first bungee jump! We are those who brought bungee jumping to Czech Republic
Wonderful Zvíkov Bridge
The unique atmosphere of jump above Vltava River will fascinate yourself
Safety
Since 1993 we accomplish International Standards of Safety
We had started at Zvíkovs bridge since 1993 and with some exaggeration we could say that we are the founders and pioneers of bungee jumping in the Czech Republic!
We offered this legendary adrenaline sport for the public more than a quarter of a century ago, which was a rarity in our country at that time. Perhaps you are part of the long list of jumpers who have passed through the hands of our trained instructors. The qualities of the training are testified by the fact that some of our instructors have started their own bungee jumping course after gaining experience with K.I. Bungee Jump.
But, if you try bungee jumping anywhere else, you can always see that the Zvíkov bridge has some indescribable magicion - the magicion that you'll even dream of. Don't you believe? Come and try!
Bungee jumping is the true overcoming of yourself. Climb the railing, deep breath, fast heartbeat and a strange feeling of tingling all over your body... Absorb the feeling. It's just you and the deep valley under your legs. Three, two, one... JUMP!
Others
Photos: 400 Kč » illustration
Video: 700 Kč » illustration
T-shirt: 300 Kč » illustration
Postage for voucher (Czech post): 150 Kč » illustration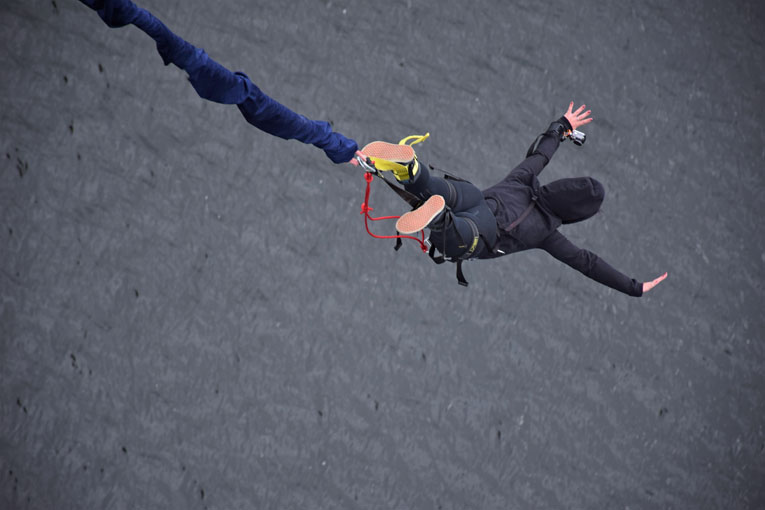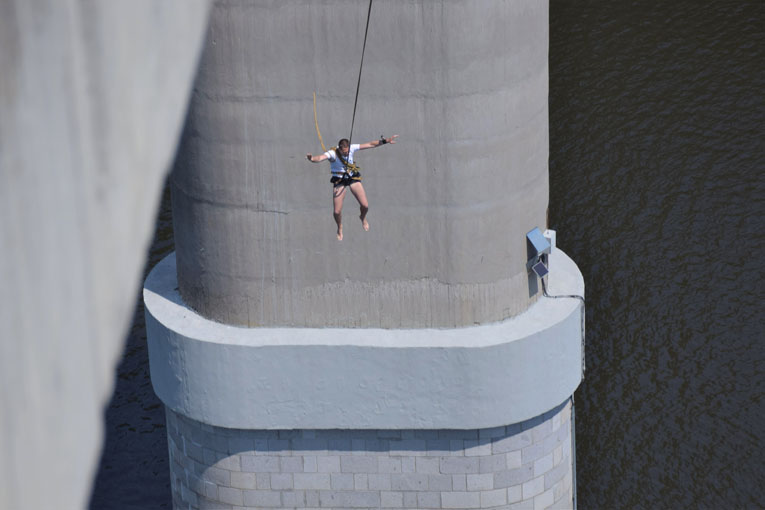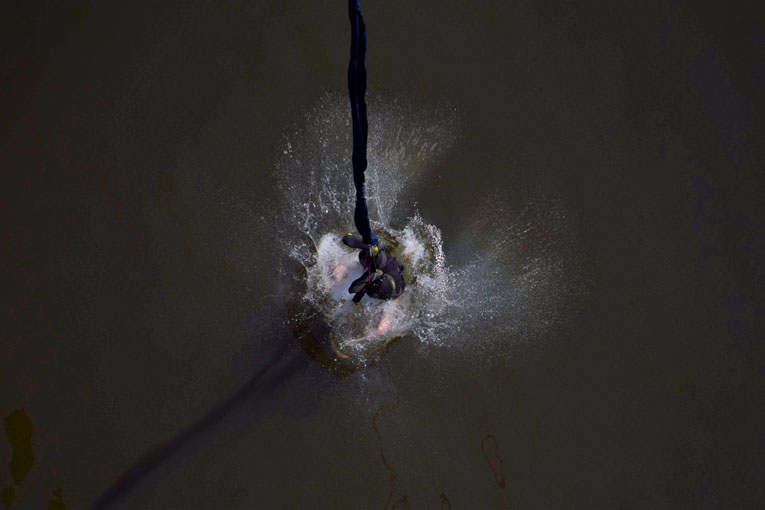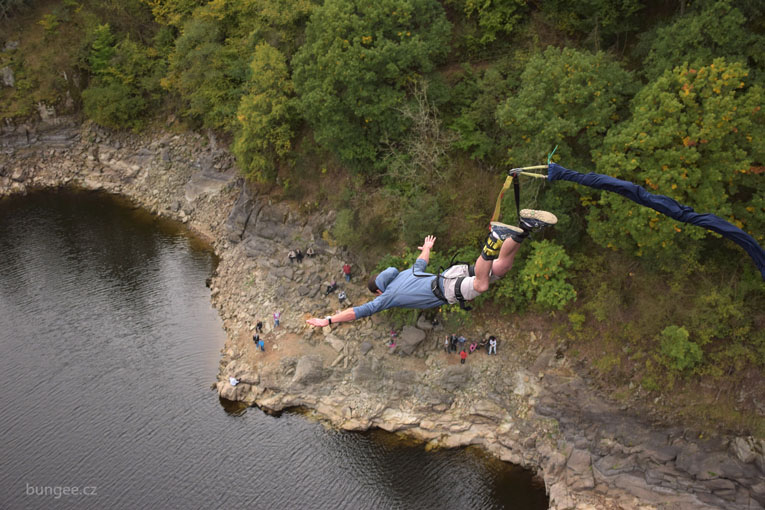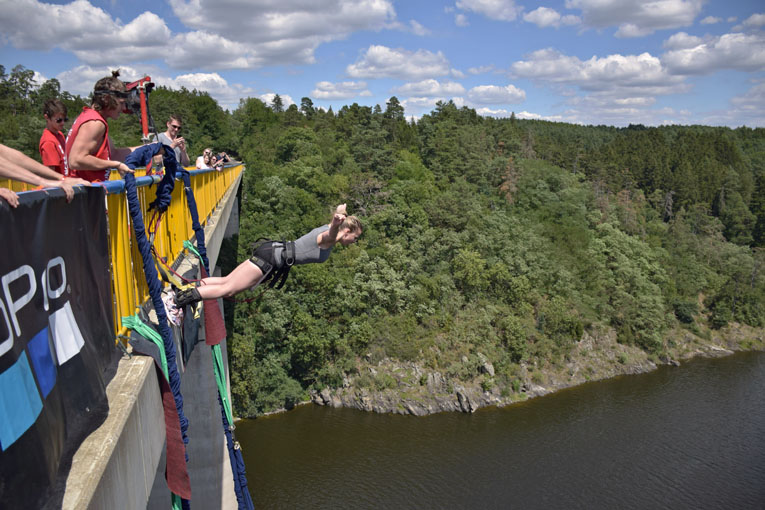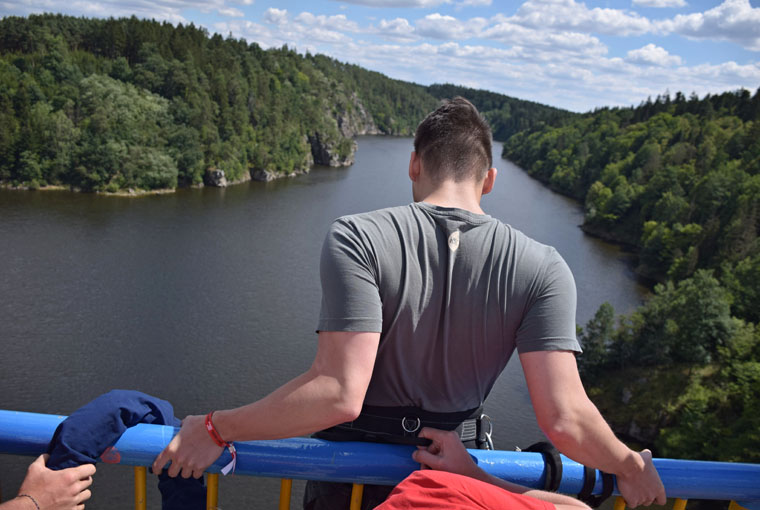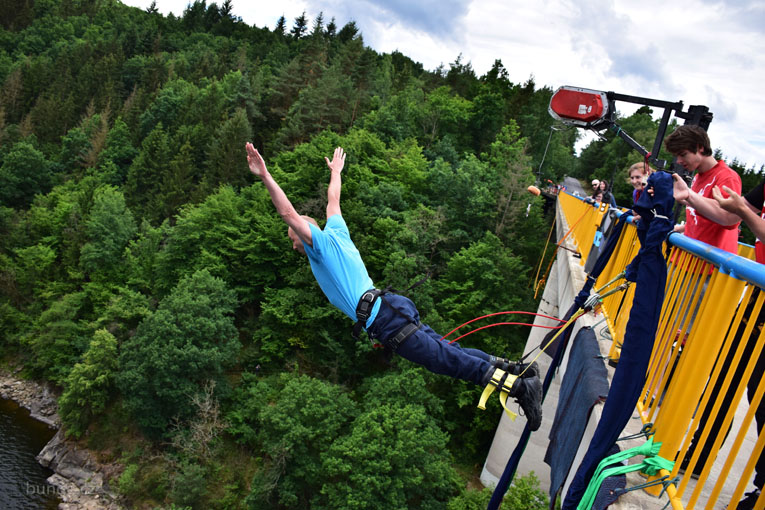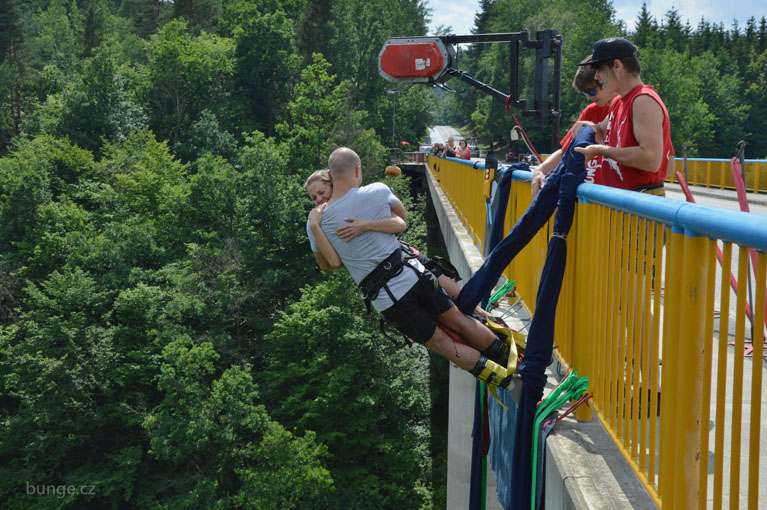 Safety
Without injuries, accomplishing international standards
Satisfaction
Incredible experiences and memories
References
Cooperation with companies and television